Private Bookmaking Workshop with Cristina Hajosy
Workshop Title:  Book Arts for Printmakers and Photographers
Date & Time:  Wednesday, November 13, 2019  – 10am to 4pm
Location:  Canton, MA
Limited to 6 students
Tuition:  $125  includes all materials and lunch

This all-day workshop takes the bookmaking process from start to finish with a focus on book structures especially suited for prints and photographs.
As a photographer, I was drawn into the world of book arts because of my need for more interesting ways to present photographs.  The selection of photo albums and presentation folios in stores and online were quite restrictive.  The styles were not always appropriate to my print formats, the colors and designs needed to be custom, and most importantly, I needed to take my artworks to the next level.  Hand-bound artist's books have been the best solution for me.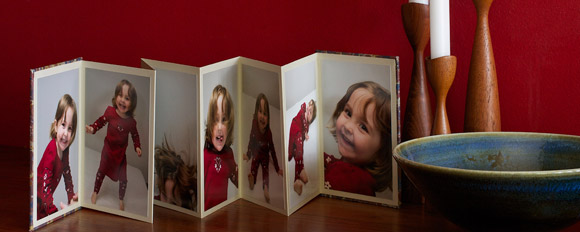 Throughout the day, we'll construct several projects to practice techniques and to get familiar with the materials.
Bring prints and/or photographs that you wish to design a book around, or create a book for future projects.  We'll complete 3 different book structures in the morning session.
Start the journey by picking your materials from Cristina's curated collection of paste papers, marbled papers, and interesting, locally-sourced papers, as well as, her collection of antique and contemporary book cloths.  Interesting choices for ties, elastic cordings, ribbons, buttons and beads will also be available for the perfect finishing touch.
We'll break for a fresh, vegetarian lunch with homemade soup, salad and sandwiches.
Then, we'll create a unique, larger-scale artist's book for the afternoon session.
Open to everyone ages 18 & up, all media and skill levels.
To see additional handmade books and decorative papers, check out my Etsy shop.