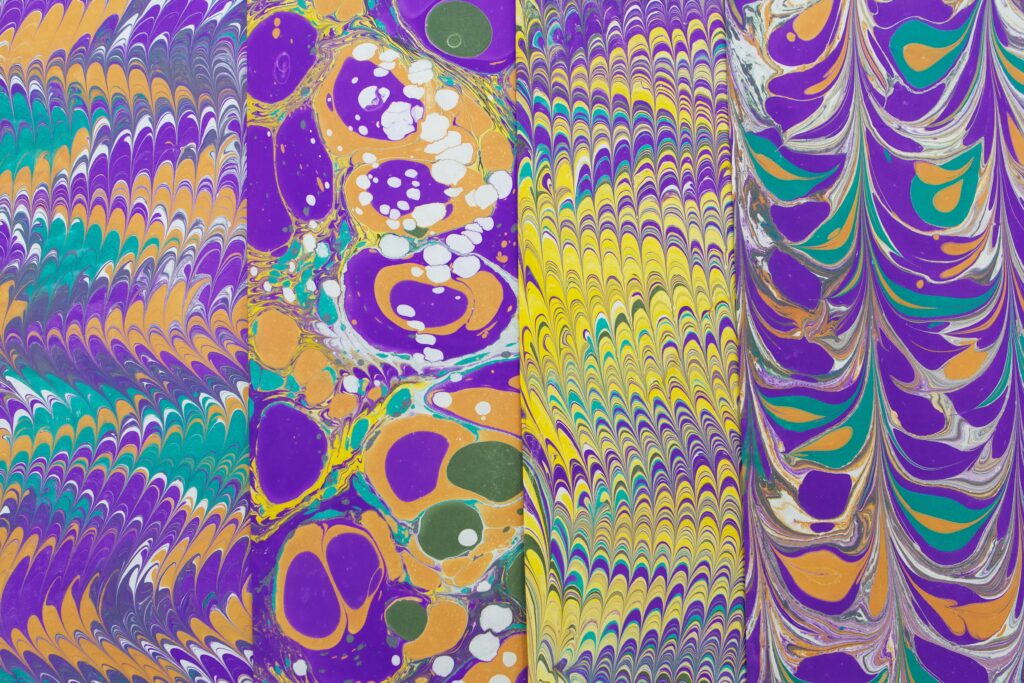 Workshop:  Paper Marbling with Tapas
Date & Time:  Friday, January 5, 2024  6:30 – 9:30pm

Tuition:  $95  includes all materials, technique handouts and dinner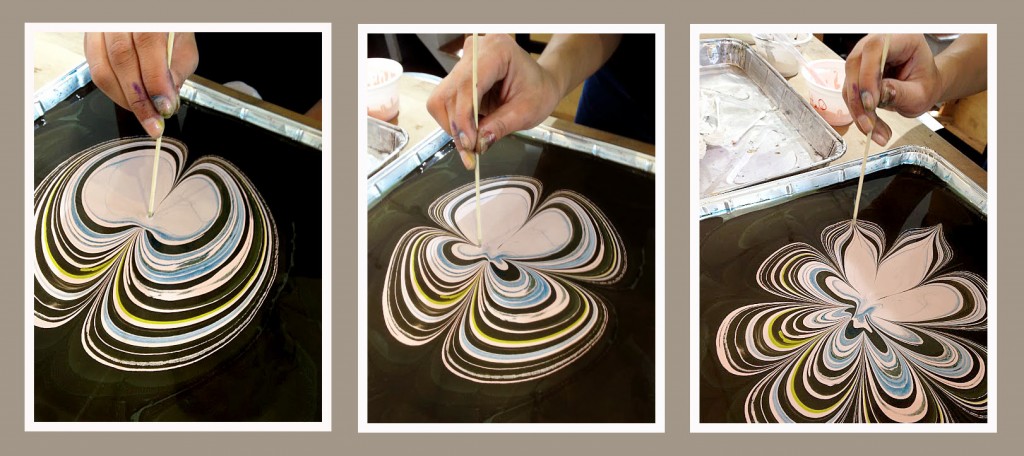 This technique can produce lovely figurative designs of fish, flowers, birds, and abstract shapes – or go with the traditional combed patterns. Your floating designs may be free-form, combed, or even blown.
Start by learning the process or jump right in, if you're familiar with the materials.  This workshop is structured to be an introduction for beginners or an open studio for intermediate or advanced students.
6:30pm We'll meet & greet with small plates alongside a sampling of marbled designs for inspiration.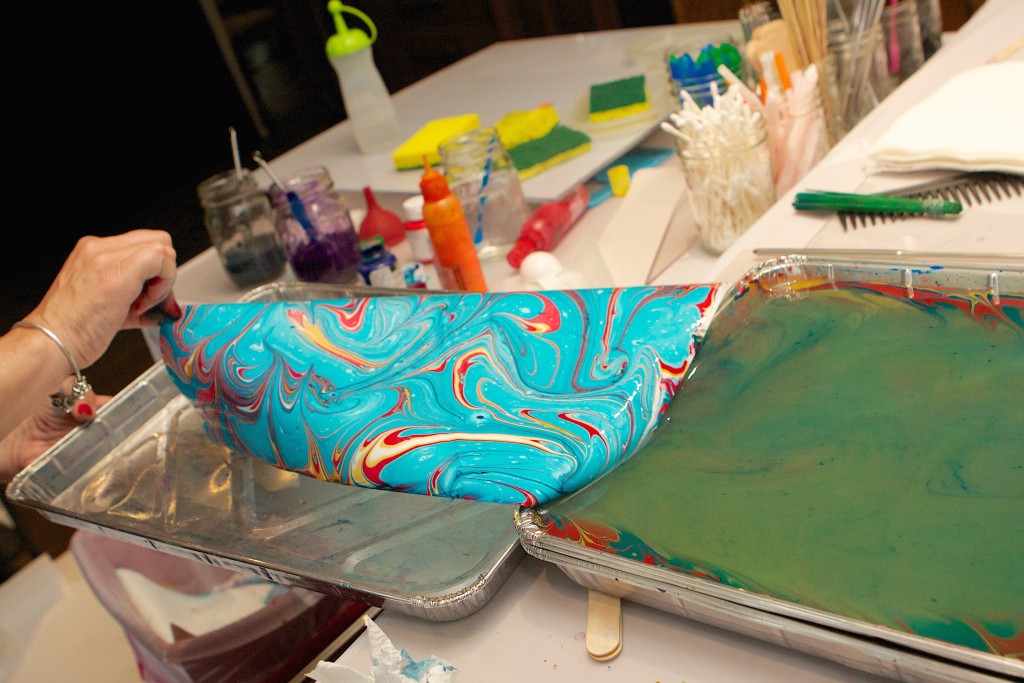 Then, it's time to get busy with prepped marbling set-ups, custom acrylic colors and paper choices ready to go.
Each participant will have their own vat for printing.  Typical paper choices include:  Canson Ingres, Texoprint paper, Masa paper, Mi-Tientes pastel paper, sheet music, and cardstock greeting cards.
Friday Night will have a special Spanish-inspired Tapas menu of interesting small plates throughout the evening, including some yummy desserts during clean-up time.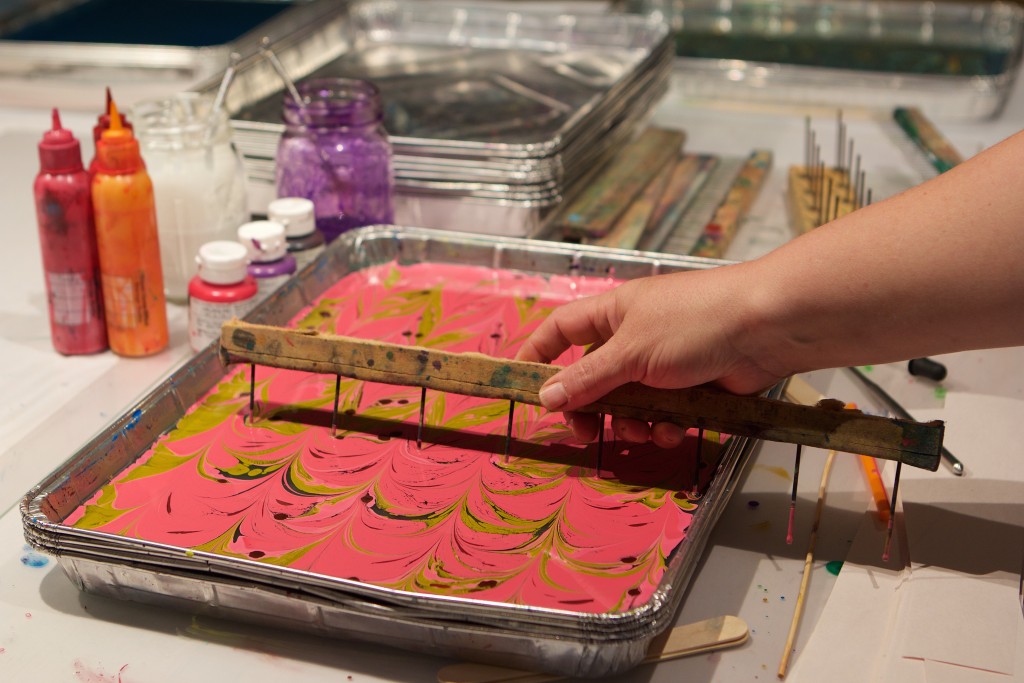 Open to everyone ages 18 & up, all media and skill levels. It's a messy business, so please dress accordingly!
Hajosy Arts/Cristina Hajosy
20 Tracywood Rd., Canton, MA
781-821-0615